Bob Turner Backhoe

About Us
---
Bob Turner Backhoe Inc. provides fast accurate precision excavation for concrete, masonary, electrical, data, plumbing,mechanical and geotechnical applications. Bob Turner Inc. services Los Angeles county, San Bernardino county, Riverside county and Orange county.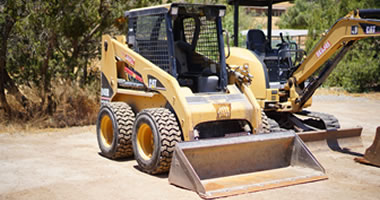 Operated Backhoe Service
---
Serving Southern California
Bob Turner Bachhoe provides fast accurate excavating to Home Owners,Contractors Geotechnical companies and public entities. Using high quality & state of the art equipment to perform tasks such as Augering, Concrete Asphalt Breaking, Utility trenching, and Foundation Excavating Bob Turner backhoe is helping customers to reach their goals and meet the demands of competitive bidding. Quality, Price and Service are the three objectives our company strives to provide. Character,Presence and Intellect are the three attributes our operators and staff strive to provide our customers. Building relationships and doing business in a professional atmosphere where all involved can share in all the benefits of hard work is the bottom line at the end of the day.
Our Vision
---
Our vision is to provide our customers professional backhoe services on time and on budget. Bob Turner believes that positive attitudes produce positive results. When there is a challenge teamwork and team players are critical to bottom lines. Bob Turner Inc is your team player at the end of the day.